College life can be hectic, leaving little time for romance and fun. However, it's important to nurture your relationship and create lasting memories with your partner.
While traditional dinner and movie dates are always enjoyable, why not spice things up with some creative date ideas? In this blog post, we'll explore a range of exciting and affordable date ideas designed specifically for college students.
So, let's dive in and ignite the spark in your relationship with these day-to-day operational steps that are easily achievable.
Explore Nature's Beauty Together
Research nearby hiking trails and choose one that suits your fitness level. Pack some snacks and water, and don't forget to bring a camera to capture breathtaking views along the way.
Discover Local Parks
Explore the beauty of your college town by visiting local parks. Go for a leisurely stroll, have a picnic, or play frisbee. It's a great way to unwind and connect with nature.
Embrace Art, History, and Diversity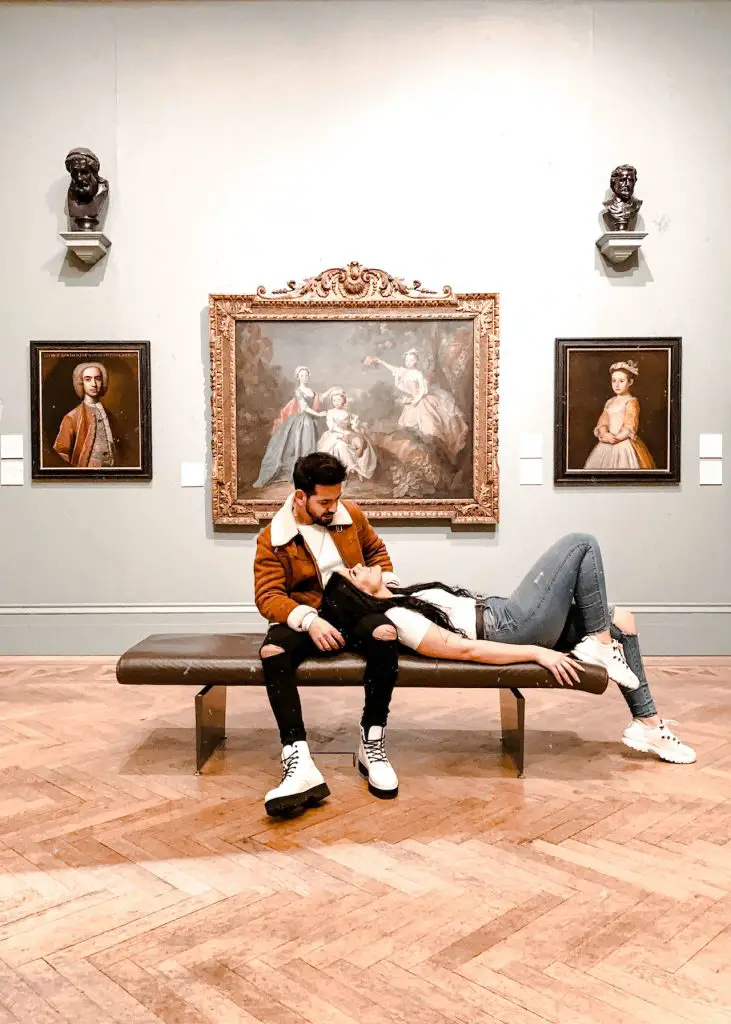 Step 1: Visit A Museum
Check out local museums or art galleries that offer discounted or free entry for students. Immerse yourselves in the world of art, history, or science and engage in meaningful conversations about the exhibits.
Step 2: Attend a Cultural Event
Keep an eye out for cultural events like music festivals, art exhibitions, or theater performances happening around your college campus.
These events provide an opportunity to experience different cultures and create lasting memories together.
Savor New Flavors and Delight Your Palate
Step 1: Cooking Challenge
Take turns preparing a unique dish or try recreating a favorite restaurant meal at home. Get creative with the ingredients and enjoy the process of cooking together.
Don't forget to set the table, light some candles, and enjoy a romantic dinner at home.
Step 2: Explore Local Food Trucks
Food trucks offer a wide variety of delicious and affordable meals. Research popular food truck locations near your college and embark on a culinary adventure together.
ndulge in different cuisines and savor the flavors while enjoying each other's company.
Unleash Your Competitive Spirits
Step 1: Classic Board Games
Dust off the board games hidden in your closet or borrow some from friends. Engage in friendly competition with games like Scrabble, Monopoly, or Chess. You can also invite other couples for a fun game night.
Step 2: Virtual Gaming
If you and your partner are into video games, explore multiplayer online games that you can play together.
Whether it's solving puzzles or engaging in a virtual battle, gaming can be a great bonding experience.
Make a Difference in Your Community
Step 1: Research Local Volunteer Opportunities:
Look for local charities, shelters, or organizations that need volunteers. Dedicate a day to helping others and giving back to the community.
Whether it's serving food at a soup kitchen or participating in a beach cleanup, you'll not only make a difference but also strengthen your bond.
Step 2: Fundraising Date Night:
Organize a fundraising event together. It could be a bake sale, a garage sale, or a small concert. Choose a cause close to your hearts and work together to raise funds.
This activity will not only help others but also bring you closer as a couple.
Conclusion:Creative Date Ideas for College Students
College life doesn't have to be all about textbooks and assignments. With these creative date ideas, you can infuse your relationship with excitement, romance, and memorable experiences without breaking the bank.
By incorporating these day-to-day operational steps into your routine, you'll create a stronger bond with your partner and make lasting memories that will carry you through your college years and beyond.
So, don't wait any longer—start planning your next creative date today!